Commercial Real Estate Media Campaigns for CBRE 
Over the past few years, Cori has been working with the international real estate brokerage, CBRE Canada, on their local Vancouver media coverage. This has involved finding and promoting the stories that emanate from the company's quarterly reports on industrial, retail, office and multi-family asset classes. Cori has also collaborated with CBRE's partners in finding important news stories about new developments and trends in the city. The results have been astonishing. 
2018
Total media mentions/appearances (Jan 1-Dec 31): 364
Advertising value equivalency (how much this coverage would be worth in paid advertising): $1.05 million
Reach (total # of people who saw the content): 11,320,830
2017
Total media mentions/appearances (Jan 1-Dec 31): 236
Advertising value equivalency (how much this coverage would be worth in paid advertising): $561,256
Reach (total # of people who saw the content): 6,067,634
C.P.R App Campaign
This was a three-month media campaign for the Heart and Stroke Foundation of BC to promote their new app, educating and training people on how to respond to cardiac arrest. The goal of this creative multi-media campaign was to start a conversation about the importance of bystander response in saving lives. The campaign received coverage in 18 different media outlets, including the CBC TV, The Vancouver Sun, Ottawa Citizen, Province and many local, community papers.
Results:
18 news stories
More than 12,000 downloads of the app, much more than expected
Seen by 2.35 million readers in print
Viewed/heard by 968,000 on TV and radio
Read by 6 million online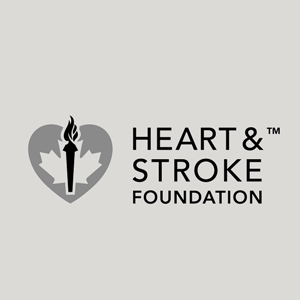 Using PR to Boost Strategic Engagement Between Developers and Decision Makers
A recent PR campaign for a client showcased the power of using PR to boost strategic engagement efforts aimed at influencing and building relationships with decision makers. The story was around the acquisition of a large parcel of industrial land in Vancouver. Given the ongoing scarcity of industrial land and rising demand, any story about adding industrial supply is big news. In this case, we were able to secure coverage locally and nationally about the acquisition and its impact on the neighbourhood in the coming years. The success of our campaign in terms of numbers of stories published was one thing. But a secondary benefit to building the developer's brand was that the coverage allowed the company to connect and build relationships with decision makers and businesses in the community. Media stories served to build a bridge between the company and influencers who will help the company succeed in building developments in the region.
While it's too early to tell if these efforts will have a direct impact on approvals in regards to project development or zoning, it does showcase the power of using PR to build relationships. Similar to using social media to bolster the results of a traditional media campaign by expanding the reach of those who read the stories, this kind of collaboration is the key to making the most of having a PR campaign.

Commercial Real Estate Campaigns
Through creative storytelling, Cori was able to generate an enormous buzz for two of PC Urban's most important commercial real estate projects: Lightworks and Intraurban at the same time as building the PC Urban corporate brand in real estate, business, mainstream media and digital publications. PR efforts resulted in a total of 29 articles in a wide variety of publications and media outlets, including The Globe and Mail, Huffington Post, Vancouver Sun, Business in Vancouver, BC Business magazine and many more. In total, coverage reached 6.2 million readers in print and 8.4 million readers online.
As a result, Intraurban Laurel, an industrial strata development in South Vancouver, was 100% sold before the start of construction, an unprecedented success in the city's commercial real estate market. Along the way, Lightworks became known as the city's most important industrial heritage preservation project, and PC Urban principal, Brent Sawchyn, was positioned as a thought leader on commercial real estate in the city and beyond.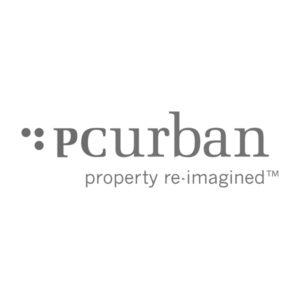 #dontneed1million
Wesgroup's Instagram Campaign
In November, 2015, Cori created and launched the first Instagram campaign ever for a Vancouver developer. The goal of this creative multi-media campaign for Wesgroup was to start a conversation around real estate options in Vancouver, to provide hard data and to share personal stories of individuals, couples and families who purchased homes in Vancouver for well below $1 million dollars to counter some of the misinformation in the media around affordability.
Results:
8 Instagram Posts on Vancitybuzz received on average per post: 500 Likes and 100+ Comments
More than 45,000 comments, shares and likes on social media
Front page coverage in The Province
Coverage in Metro News, CKNW, Huffington Post BC among others
Read or heard by 2.4 million people in British Columbia
Led to a dramatic increase in registration – 35 at the Brewery District sales centre, 120 at River District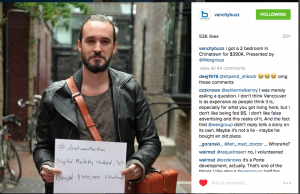 Patagonia – Vancouver Store Opening
Cori was approached by Patagonia to build buzz in anticipation of the launch of its first stand-alone store in Vancouver on West 4th in Kitsilano. The first media stories showcased the work of local artist, Luke Wallace, who was commissioned by Patagonia to paint a mural outside the store while it was under construction. Stories about Luke and the company's engagement with the local community – both artistic and environmental – appeared in a wide variety of local print and digital publications.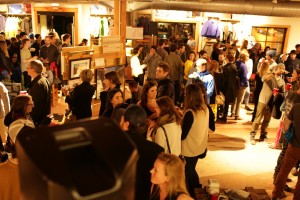 The second tier of media was getting dozens of local bloggers to review the latest Patagonia gear. As a result, the store was featured in The Vancouver Sun and Province, and we got the latest Patagonia gear – their traceable down jackets – discussed on several TV networks – CTV and Global – in advance of the Christmas holiday shopping season.
Results:
PR efforts over about three months resulted in a total of 9 articles and 1 TV segment.
Articles appeared in publications including The Vancouver Sun, The Province, Vancouver Magazine and the city's leading blogs.
Resulted in a total of more than 5.4 million readers/impressions/viewers, 2.3 million readers in print. 2.4 million views online. 650,000 TV viewers.
Viewed by 306,000 on social media – Twitter, Facebook and Instagram.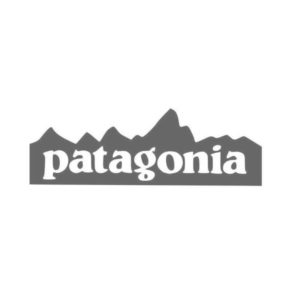 Wesgroup Properties – Launching River District and Brewery District
Wesgroup hired Cori to help spread the word about two massive new developments, both riverfront, one in New Westminster and one along the Fraser River. For Brewery District in New West, Cori created a traditional media campaign that focused on both the retail and residential developments. Using video and sponsored content, she created several stories of interest including the importance of transit to investors, Wesgroup's unique approach to building retail before residential and the most popular – writing a story about why the Sapperton neighborhood in New West is the next Brooklyn.
For River District, Cori organized a unique launch to the neighborhood by hosting media for a hot air balloon tour to discover the real breadth of the size of the River District development. That event brought out dozens of media, including print, digital, radio and TV. She also worked with BrandLive over the course of the summer to promote a series of creative and innovative events down at River District.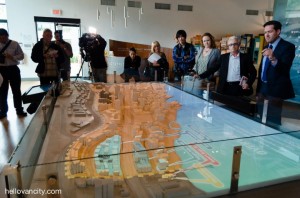 Results
15 media guests attended the Hot Air Balloon Tour of River District, resulting in 25 stories in print, digital and TV including the Province, BIV, City TV, Fairchild TV, Sing Tao, Ming Pao and World Journal.
Those stories were read or viewed by 11.4 million people across Canada
Vancouver is Awesome's sponsored content campaign led to 30 registrations at the Brewery District sales centre
An innovative public art story at Brewery District resulted in stories in both local newspapers as well as the Vancouver Sun.
Created content for the Wesgroup blog and social accounts
Lax Kw'alaams First Nation
Launch of Aboriginal Title Claim to Lelu Island and Flora Bank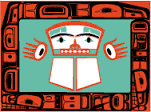 Cori was approached by the Lax Kw'alaams First Nation to write a press release and generate media stories about the Lax Kw'alaams title claim to Lelu Island and Flora Bank and to build awareness about their opposition to PNW's LNG project in their territory. The release was sent out and individually pitched to national Canadian media as well as to trade publications resulting in more than 20 print and radio stories in publications including Bloomberg, Financial Post, Globe and Mail, Vancouver Sun, Huffington Post, Global TV, CBC Radio and many more.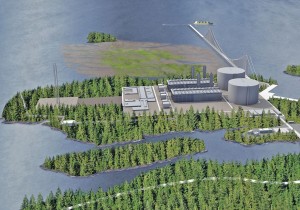 Results:
Story was read and viewed by more than 7.5 million people across Canada.
Story was also picked up by several energy trade publications, local blogs and websites.
Story was shared on Twitter and Facebook 2,400 times.
Hiring a New CEO = Making Headlines
Cori worked with Modo to promote their brand and their new CEO. On its own, the story of a company hiring a new CEO is not news. What made it news and what landed Nathalie Baudoin on CBC Radio – English and French – as well as in the Vancouver Sun, the Vancouver Courier, Business in Vancouver and BC Business magazine was Cori's knowledge of what makes a good story, what turns the ordinary into the extraordinary, what matters to readers and viewers.
In two months, PR efforts generated stories in more than 5 media outlets, generating more than 2.7 million readers. The goal of the short PR campaign was to build buzz about Modo. After this media campaign, the growth of Vancouver's only local carshare was on the lips of millions of readers.