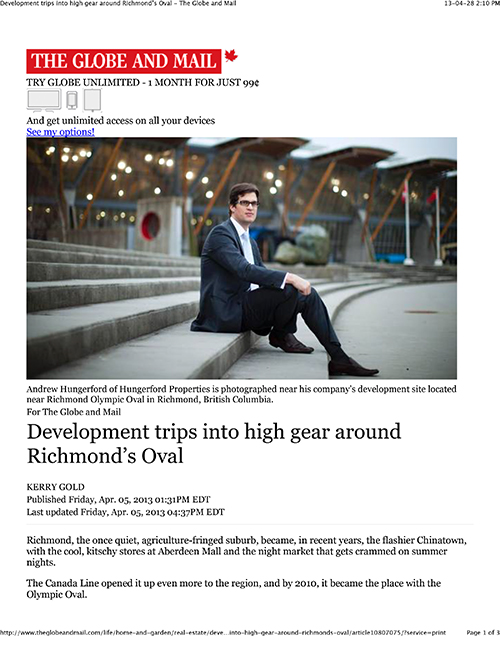 I've been working with Hungerford Properties for two years now. In that time, our partnership has moved from simple, traditional PR to blogging and social media and really engaging the community where developments are happening.
Their next big, residential project is Jardine, a large condo development in the new Oval Village neighborhood in Richmond. Although they aren't yet ready to open their sales centre, we wanted to think far ahead and start connecting to the existing community and building the story about the up and coming neighborhood that's replacing the industrial corridor along the river. Hungerford is one of thirteen developments in the area and the transformation over the next year is going to be massive.
That's the story the Globe and Mail picked up.
http://www.theglobeandmail.com/life/home-and-garden/real-estate/development-trips-into-high-gear-around-richmonds-oval/article10807075/
Homes & Realty magazine also picked up the story. And there's more to come. Stay tuned.